Certified Veterinary Technicians
Cole
Certified Veterinary Technician
Cole is one of the Senior Technicians and the Hospital OSHA officer, Cole keeps an eye on many aspects of the hospital including Triage which is one of the most important parts of animal care and is always happy to impart her wisdom on the other staff. Her no-nonsense attitude mixed with a great sense of humor keeps the hospital humming and the patients happy. She is currently studying to be a VTS in Clinical Practice for Canines and Felines. Currently, Cole lives with her Husband, Mike. They have five cats, five geckos, one Quaker parrot, and four fish tanks! In her spare time, she enjoys reading and crafting.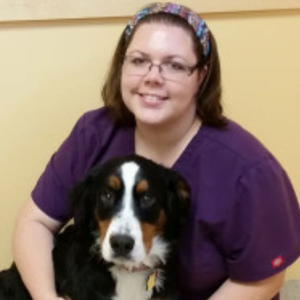 Jen
Certified Veterinary Technician
Working as a Certified Veterinary Technician, Jen feels like she gets to combine her intense compassion toward animals with her love of science. She also enjoys learning something new every day. Jen has a particular interest in veterinary dentistry. She notices that many pets start acting like themselves again after just one dental cleaning. She's also fond of radiology and ultrasonography because of these techniques' capacity to get a complete picture of a pet's health. In her time away from veterinary medicine, Jen is an avid artist and painter. She has even won awards for her clay sculptures. She also enjoys hiking, kayaking, sightseeing, and simply relaxing in the great outdoors. Jen lives with her husband and two young children. They share their lives with many family pets, including dogs, cats, guinea pigs, and fish.
Erika
Certified Veterinary Technician
Erika loves being able to combine her two loves, animals and the medical field.The favorite part of her job is utilizing the Fear Fear philosophy to ensure that the patients and the clients have the most relaxing and stress free visit possible to the veterinary hospital. It is very rewarding for her when the patients are comfortable while in her care. She also enjoys dentistry and has become quite good at taking dental radiographs. Erika and her husband and high school sweetheart Andy share their home with two young rambunctious labs named Spence and Brynlee, and a cat named Albus who she rescued. In her spare time, she likes to read, go to the beach and spend time in nature with friends and family. She thoroughly enjoys watching football and is a huge Patriots fan! She is also a fan of NASCAR and goes to the races up in Loudon every year. She also just recently got her motorcycle license and is a proud owner of a Harley Davidson!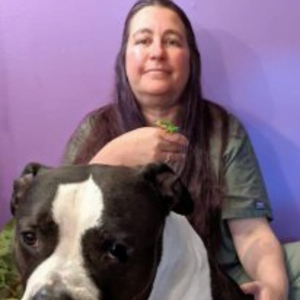 Kerry
Certified Veterinary Technician
She has worked at veterinary hospitals in both Massachusetts and New Hampshire and joined the Milford Vet Hospital team in the fall of 2019. Kerry has many different animals of her own at home of the fur, feather, and fins type, which she shares as her family with her husband of twenty six years. Being an advocate & voice for Bully Breeds she has adopted a few rescues over the years. Sharing the home now with an American Bulldog "Rhino", 3 cats "Athena" , "Maceo", and "Tarot", her most colorful family additions and new found hobby is raising & caring for 5 different species of amphibians. Tree frogs to Fire-bellied toads. While enjoying Camping, Hiking (with her exploration companion Rhino), Native American Pow Wows, making Native American Dream Catchers and the craze of creating Diamond Dotz art, she is always aware of her surroundings helping and looking out for wildlife everywhere she goes. Being a CVT (Certified Veterinary Technician) is not just a job for Kerry, It's her way of life.
Elizabeth
Certified Veterinary Technician
Elizabeth is a Certified Veterinary Technician (CVT) with a passion for animals and a talent for providing them with top-notch care. She has several years of experience working in veterinary clinics, where she has honed her skills in everything from animal handling and restraint to anesthesia and surgery. Elizabeth has a special place in her heart for dogs, especially her own furry companion, Jackpot. She knows firsthand how important it is to give pets the love and attention they deserve, and she takes that responsibility very seriously. Outside of work, Elizabeth is a self-professed foodie who loves trying out new restaurants and experimenting with different cuisines. She also enjoys spending time in the great outdoors, whether it's hiking or just taking her dog for a walk in the park. With her combination of technical expertise and personal interests, Elizabeth is a well-rounded and valuable member of our team.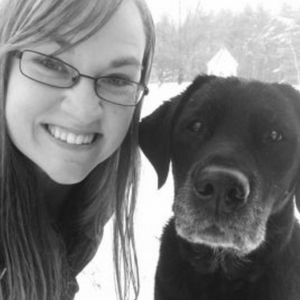 Licensed Veterinary Technician
Kimberly is talented at drawing blood and running a variety of tests. The anticipation of the results keeps the job exciting! In her free time, Kimberly enjoys being with her dog, Darcy, reading, and spending time near the ocean.Kimberly joined the team in July of 2017 when she moved to the area. She loves animals and has always been interested in biology and science. Her biggest professional goal is to help animals who are in pain! She loves meeting new people and animals and enjoys being a part of a team that is so dedicated to caring for their patients. Born and raised in Dover-Foxcroft, ME, Kimberly was the middle of seven children! She is very close to her family and she and her siblings were homeschooled all the way up to college. She began the vet tech program at the University of Maine Augusta at Bangor in 2011 and graduated with an Associate's degree in 2014. She then passed her licensing exam later that year.
Holly
Certified Veterinary Technician
Bio Coming Soon!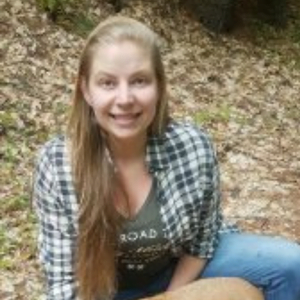 Lindsey
Veterinary Assistant
Lindsey's has always loved animals. From a very young age she was rescuing stray cats and helping orphaned baby squirrels. She worked at a local animal shelter and was soon running the canine department. After 5 years, she left to join MVH in the fall of 2019 as a technician assistant. Lindsey is proud to be Fear Free certified, and is enrolled in school to become a Certified Veterinary Technician. Her desire to help animals drives her to improve her knowledge and skills everyday. She particularly e enjoys assisting with surgeries. At home she spends time hiking and watching criminal minds with her boyfriend Kyle and her beagle, Motley.
Lauren
Senior Veterinary Assistant.
Lauren has worked in the animal health field for many years. She's been in a variety of roles from volunteer to the medical manager at a local animal rescue, where she and Dr. Tinkham met and quickly became a great team. Lauren joined the MVH staff in 2018 as a part-time technician, and has been an integral part of our team ever since. Since coming aboard she hasn't stopped improving, not only herself, but the team around her with her wide breadth of knowledge, attention to detail and a love of teaching/ mentoring. Despite her busy workload, Lauren and her family care for a menagerie of animals at home as well as fostering bottle fed orphaned kittens.
Technician Assistant Level 3
A longtime family member of Milford Veterinary Hospital, Kelly began working with us in April of 2009. While she later pursued other endeavors and took a hiatus from our team, she later returned to a team of loving arms in May of 2016. She has always been called to take care of animals, and as a Veterinary Assistant she loves the environment and clients found here and employs various "fear-free" techniques feverently practiced at the Milford Veterinary Hospital, ensuring your pet receives the highest levels of care and comfort within the techniques employed to ensure they are not only distracted but also calm.
She was born in South Carolina, but grew up in Western Massachusetts and has been settled in New Hampshire since 2006. During this time, she vigorously studied Veterinary and Animal Science at Holyoke Community College and graduated as a Veterinary Technician in 1989. Now, she takes care of foster animals who are sick or orphaned; and gained her loving cat Callie from a breed of poorly found kittens, following a failed adoption. Along with Callie, she lives in Litchfield with her Veterinarian wife and several other pets, including three dogs and two cats. In her free time she loves to snuggle and play with her furry family while vying for the title of World's Greatest Aunt and creating Zentangle inspired art.
Rosie
Technician Assistant Level 3
Rosie is originally from the Netherlands. She and Dr. Tinkham met in 2006 when both worked spaying and neutering cats at the Humane Society for Greater Nashua. They share a passion for animals in general and cats in particular. Rosie worked for MVH previously as a technician, and rejoined the team in 2018 as Dr. Tinkham's assistant.
Becca
Technician Assistant Level 2
Audra
Technician Assistant Level 1
Eva
Technician Assistant Level 1